Welcome to the changing world of holistic skincare!
At Holistic Brands we believe that everybody deserves to use effective and safe skincare products, and that we all have a responsibility to look after our planet. These are our guiding principles when developing elaspa products, and also in conducting our business.
We use cutting edge technology and the most potent active organic ingredients to create fast-acting formulas which deliver visible results. We test elaspa products in independent dermatological labs to ensure efficacy. Our ingredients are from sustainable sources. All of our packaging is recyclable. In a world that is changing quickly, elaspa consistently offers safe and effective skin solutions, conscious of our environment and our global community.
Simply Intelligent Skincare
Vegan product
In setting new standards for professional skincare, we consciously avoid using ingredients of animal origin, except for 4 products that include beeswax. We adhere to the principle of Beauty without Cruelty; elaspa products are not tested on animals.
Organic purity
We ensure true experiential results by providing products made from natural, carefully selected premium ingredients, that are scientifically proven, ethically sourced and manufactured to the highest environmental standards.
elaspa skincare products are manufactured in the European Union where over 1,300 ingredients are banned from being used in personal care products, while only 11 of them are banned in the US.
elaspa products are vegan and are not tested on animals.
NO parabens, synthetic colorants and perfume, mineral oils, paraffins, pegs, radiated ingredients, GMO, synthetic silicon oils, skin-irritating minerals, materials derived from animals, nano- particles.
Scientific results
elaspa skincare line features proprietary formulations scientifically developed to deliver the highest visible results and to target all major skin conditions without causing inflammation or irritation to the skin. Created using over 150 active ingredients, and utilizing advanced, laboratory tested methods, all products are rich in potent plant extracts to bring an invigorating boost to the skin along with an unparalleled anti-aging effect.
elaspa complete line of face and body cosmetics has been designed to be safe and effective without harmful preservatives and synthetic chemicals.
Biodegradable airless packaging
elaspa advanced packaging utilizes the airless system which ensures that oxygenation is prevented, hence there is no need for harmful preservatives. We constantly improve every aspect of our products to ensure that there is minimal effect on the environment. elaspa packaging is recyclable or comes from recycled materials, does not contain BPA, while the energy needed to produce our packaging comes from renewable sources. In addition, during the production process, carbon dioxide is absorbed from the atmosphere. Our packaging has various certificates – including ECO CERT airless packaging, and also "I'M GREEN" status for it's sugar cane inner tubes.
Lamellar structure of creams forte
elaspa creams forte are based on lamellar structure which imitates the structure and functioning of the skin allowing for the active ingredients to penetrate deeply into the skin and nourish it from within. The creams absorb immediately and have a light consistency. They are a perfect base for applying makeup without clogging the pores or creating a heavy film on your skin while providing protection against the external stresses.
With the highest concentration of synergetic organic active ingredients
elaspa delivers the ultimate anti-aging results. Backed by 20 years of research and created by an international multi-disciplinary team of experts our luxurious products combine innovative technology, long standing European tradition in esthetics, and the most potent active ingredients sourced from carefully selected sustainable and pristine ecosystems around the world.
Buy elaspa. Feed a child.
With every purchase of elaspa products we will donate $1 to Punarnava Trust to provide nourishing meals to impoverished children in India.
INSPIRED AND CREATED BY INDUSTRY EXPERTS

Our biomimetic cosmetics are a result of many years of research, tests and cooperation with the top clinics and professionals around the globe.
there are 78 products in elaspa line
active ingredients are used to create our fast-acting formulas
this is how many active ingredients, on average, are in each elaspa product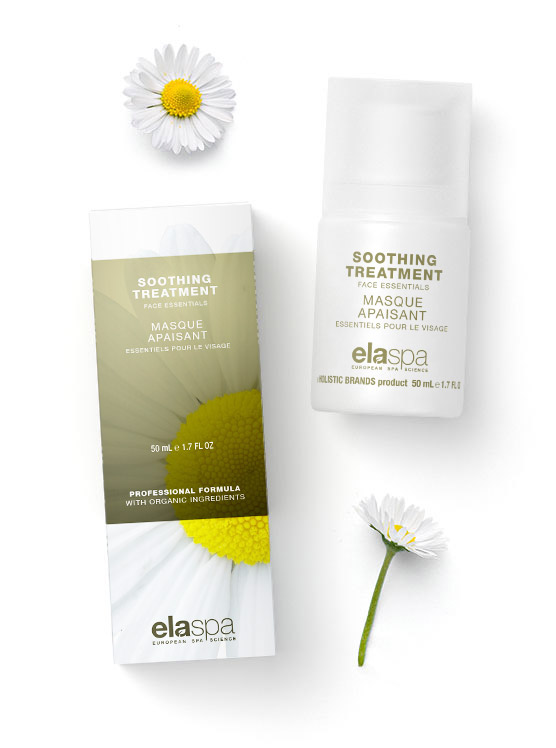 independent lab tests prove the efficacy of our products
percent of natural formula
percent of the ingredients are certified organic
Join us in our passion for heathy and beautiful skin
use elaspa and join our
eco-conscious brand
Developed by a team of world class experts and scientists, elaspa blends pure organic ingredients with cutting edge technology. Improve the appearance of your skin with our powerful super-ingredients and formulas.. elaspa's advanced, clinically-proven and fast-acting solutions, deliver visible and experiential results so you can love your #healthyskin!
elaspa is available in these clinics and spas
Buy elaspa. Feed a child.
It is has been my intention and a dream for over 10 years to be able to support the amazing work of Dr. Ram Kumar and the entire team at Vaidyagrama, an authentic Ayurvedic Healing Village in India. So it is with a deep gratitude and joy that we are launching Buy elaspa. Feed a child. program.
With every elaspa order, we will donate $1 to feed a child at Balagrama, a children's home run by Punarnava Ayurveda Trust at Vaidyagrama Ayurveda Healing Village near Coimbatore, India. $1 provides three Ayurvedic meals per day for one child.
Vaidyagama Ayurveda Healing Village is run by a group of Ayurvedic doctors with a vision of "Authentic Ayurveda for Universal Wellbeing" offering Ayurveda treatments to patients from all around the world.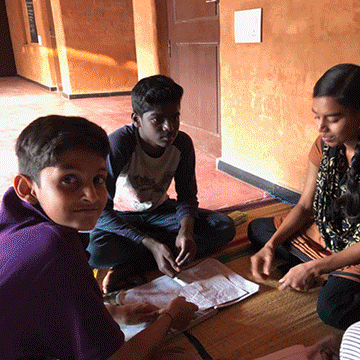 Under their non-profit organization Punarnava Ayurveda Trust, they provide:
housing and schooling to children under Project Balagrama presently looking after children from underprivileged homes from the villages
daily food to over 150 abandoned elders from the surrounding villages
an empowering program for women (manufacturing and free distribution of eco-friendly, biodegradable sanitary pads)
free medical treatments to the underprivileged in their community
and many other programs which support sustainable living and wellbeing of their community
Punarnava Ayurveda Trust is playing a crucial role in COVID-19 relief providing food to hundreds of families in the surrounding villages. Holistic Brands is honoured to offer our Buy elaspa. Feed a child. program to support the work of the dedicated doctors and staff of Punarnava Ayurveda Trust.
There is nothing more rewarding, fulfilling and meaningful than sharing and giving and being of service to others. Our hope is that this Program, with the help of our customers, will provide a sense of abundance and security to many children.
Iwona Kozak, Founder, Holistic Brands Corporation
If you would like to make a direct donation please visit The Punarnava Ayurveda Trust website using the link below:
http://punarnava.org
http://www.punarnavacommunity.org
http://www.vaidyagrama.com