What is normal skin and what is the best way to care for it and keep it healthy, radiant, and glowing?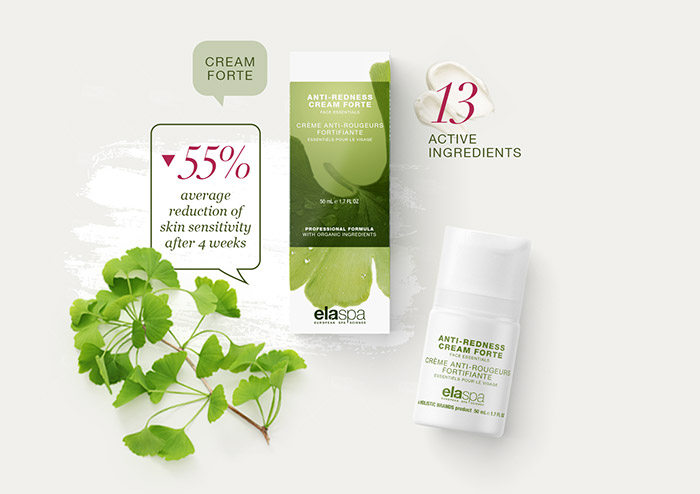 How to take of normal skin?
+ Maintain a regular daily skincare routine using high quality products

+ Use products that hydrate and balance your skin

+ Select products that are suitable for the season to nourish your skin with active ingredients and provide proper protection. For example, in the winter choose a heavier cream to protect your skin against dryness due to cold weather
+ Use sun protection
+ Be aware of changes in your skin so that you can add or change prod- ucts needed
Discover products to properly care for

normal skin
Our line has an extensive selection of products tested by independent labs to deliver visible and experiential results. Here is a list of the key products in order of importance that you can use to quickly achieve optimal results and see healthy, clear, vibrant skin.
+ Deliver Active Ingredients
This superstar cream offers instant and lasting results for dull or dehydrated skin. Infused with argan oil, sea fennel, and kelp extract, the potent formula slips into pores to provide superior moisturizing, anti-aging and rejuvenating actions. Skin is deeply nourished and a bright, radiant complexion is revealed.
This intensive hydrating serum delivers instant results to dull, tired skin. Enriched with the rare, natural plant, Gatuline, the formula helps to reduce the appearance of wrinkles and tightens and firms from within. Natural betaine works in synergy to restore the skin's natural moisture level, revitalize, and bring back a youthful glow.
An advanced formulation designed to specifically address the signs of aging and visibly refresh and renew eyes, this cream works to deeply moisturize, radiantly rejuvenate, and reduce the appearance of dark circles. Infused with a potent blend of rare botanical extracts, this unique daily moisturizer instantly hydrates the delicate skin around eyes while smoothing fine lines and reducing puffiness. The eye zone is refreshed and illuminated.
optimal facial cleanser – This calming and gentle cleansing formula is ideal for all skin types. Infused with natural botanical extracts, each use whisks away dead skin cells, makeup and other impurities that can clog pores, without irritation to support the integrity of skin's natural barrier and protect against dryness. eye makeup remover – This gentle yet effective eye makeup remover whisks away even waterproof makeup and mascara, without irritating the delicate skin of the eye area, and is safe to use with false lashes. Hydriol PGCL, derived from grape seed oil, perfectly cleanses to leave eyes makeup-free, while hydrating and soothing.
Smooth and refine skin texture with this gentle bamboo formula. The super soft and smooth treatment is suitable for all skin types and gently yet thoroughly buffs away the dead surface cells that leave skin dull to reveal a fresh, glowing complexion. The formula's unique blend of botanical extracts go to work to spark skin cell rejuvenation, improve texture, and diminish irritation and leaves skin soft and refreshed.
Infused with gentle enzymes derived from grapefruit and pineapple, this potent toner dissolves dead skin cells to reveal softer, smoother skin and a healthy, luminous glow, without irritation. Perfect for all skin types, including sensitive skin.
DO YOU WANT TO LEARN MORE ABOUT HOW TO CARE FOR YOUR SKIN?
See our "HEALTHY SKIN ROUTINE" where you will learn how to care for your skin in the morning and evening as well as the order to use each product for the fast, visible results.
Additional products for your skin type
This advanced formula naturally rejuvenates the delicate eye area, while smoothing fine lines and wrinkles. The formula's active ingredients work in synergy to effectively reduce puffiness, brighten discolouration, and moisturize and nourish the skin to recreate a perfect eye zone. Dull, tired skin is invigorated for instant luminosity.
essential lipid cream – This ultra-rich, anti-aging, replenishing cream provides instant, long lasting hydration and nourishment, while protecting skin against daily stresses, dryness, and irritants. Enriched with powerful extracts that work in synergy to hydrate and soothe, each use helps to repair and replenish even extremely dry and damaged skin leaving it superiorly smooth and silky soft. Intensely moisturizing, the cream works instantly to minimize feelings of tightness, irritation, and discomfort and give skin a supple feel that begs to be touched. hyaluronic acid 2 in 1 – Instantly quench skin and restoe hydration with this unique blend of high and low molecular weight hyaluronic acid. Known as the "fountain of youth", hyaluronic acid holds up to 1,000 times its weight in water to plump skin cells and leave skin lifted and more youthful.
Light and fast-absorbing, this cream is crafted to protect skin from the damage caused by UV rays. The daily sunscreen provides sheer coverage to aid in the prevention of free radical and oxidative damage along with gentle hydration, without any white residue or greasiness.
If you don't know where to start, choose our elaspa Combination Skin Set with Op- timal Facial Cleanser, Gentle Bamboo Exfoliator and Oxygenating Cream Cream. These three products will deliver superb results in just a couple of weeks. When you feel your skin is ready for more, try introducing Enzymatic Toner and Oxy- genating Serum into your daily routine.