What causes broken capillaries and skin irritation? What is the best way to care for sensitive skin?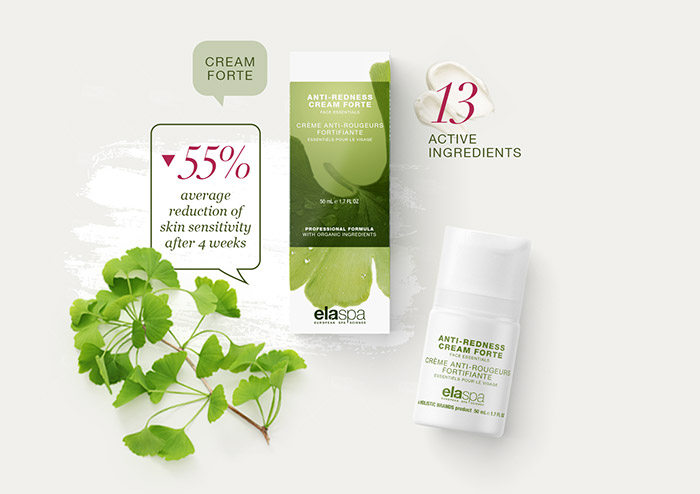 How to properly care for sensitive skin?
DISCOVER FAST-ACTING PRODUCTS FOR

SENSITIVE SKIN
Our line has an extensive selection of products tested by independent labs to deliver visible and experiential results. Here is a list of the key products in order of importance that you can use to quickly achieve optimal results and see healthy, clear, vibrant skin.
+ DELIVER ACTIVE Ingredients
This ultra-potent cream combines lamellar technology with highly concentrated active ingredients to deeply sooth skin and ensure the ingredients work within the skin's layers throughout the day. The formula's fast-absorbing botanical extracts reduce the appearance of redness, combat skin irritation, and restore youthful moisture for silky smooth skin.
Recommended for sensitive or irritated skin, this remarkably soothing serum contains a rare combination of botanical extracts which deeply hydrate and soothe to calm redness, even tone, and bring comforting relief. The skin looks visibly radiant and rejuvenated and a smooth, healthy complexion is revealed.
This unique botanical formula is a soothing elixir formulated for extremely sensitive skin, after waxing, or after sun exposure. Infused with brown algae extract, the treatment calms and rejuvenates skin, while magnesium and calcium work in synergy to help to restore skin's natural mineral balance to reduce and prevent irritation.
optimal facial cleanser – This calming and gentle cleansing formula is ideal for all skin types. Infused with natural botanical extracts, each use whisks away dead skin cells, makeup and other impurities that can clog pores, without irritation to support the integrity of skin's natural barrier and protect against dryness. eye makeup remover – This gentle yet effective eye makeup remover whisks away even waterproof makeup and mascara, without irritating the delicate skin of the eye area, and is safe to use with false lashes. Hydriol PGCL, derived from grape seed oil, perfectly cleanses to leave eyes makeup-free, while hydrating and soothing.
This multi-tasking gel with AHA acids will go to work peeling and refining your skin for immediate results. A youthful, brighter, and refreshed complexion is revealed without irritation.
Infused with gentle enzymes derived from grapefruit and pineapple, this potent toner dissolves dead skin cells to reveal softer, smoother skin and a healthy, luminous glow, without irritation. Perfect for all skin types, including sensitive skin.
DO YOU WANT TO LEARN MORE ABOUT HOW TO CARE FOR YOUR SKIN ?
See our "HEALTHY SKIN ROUTINE" where you will learn how to care for your skin in the morning and evening as well as the order to use each product for the fast, visible results.
Twice a year use a different cream and a serum to deliver additional benefits to your sensitive skin. The advanced Optimal Vitamin C serum's secret lies in its proprietary Superox-C- from Kakadu Plum, the world's richest source of vitamin C. The antioxidant-rich compound, along with a stabilized form of vitamin C, combats oxidative stress and the free radical damage that accelerates aging, reduces redness, evens tone, and instantly boosts radiance for a clear, healthy, youthful complexion. The formula is further enriched with Aquaxtrem and a natural plant-based powerhouse to enhance skin's elasticity, support its natural barrier function, and deeply hydrate. The Optimal Vitamin C Cream is designed to target and address all visible signs of aging. This scientifically-advanced cream leverages biomimetic technology to ensure the deepest penetration of active ingredients for remarkable results. It is rnriched with Jojoba and Crambe Abyssinica Seed Oils which work in synergy to deeply hydrate, condition, and balance skin, without clogging pores.
Always use a moisturizer with a SPF filter to prevent skin dryness and to protect it against harmful UVA and UVB radiation, which can damage your skin even on cloudy days.
If you don't know where to start, choose our elaspa Combination Skin Set with Op-timal Facial Cleanser, Soothing Treatment mask and Anti Redness Cream Forte. These three products will deliver superb results in just a couple of weeks. When you feel your skin is ready for more, try introducing Enzymatic Toner, Anti Redness Serum and Gentle Bamboo Exfoliator into your daily routine.